Our pooled retail investments have increased from $211,943,994.43 in March to $216,537,354.43 as of the 29th of April (+2.17%) and new investments across all our retail funds are continuing to grow.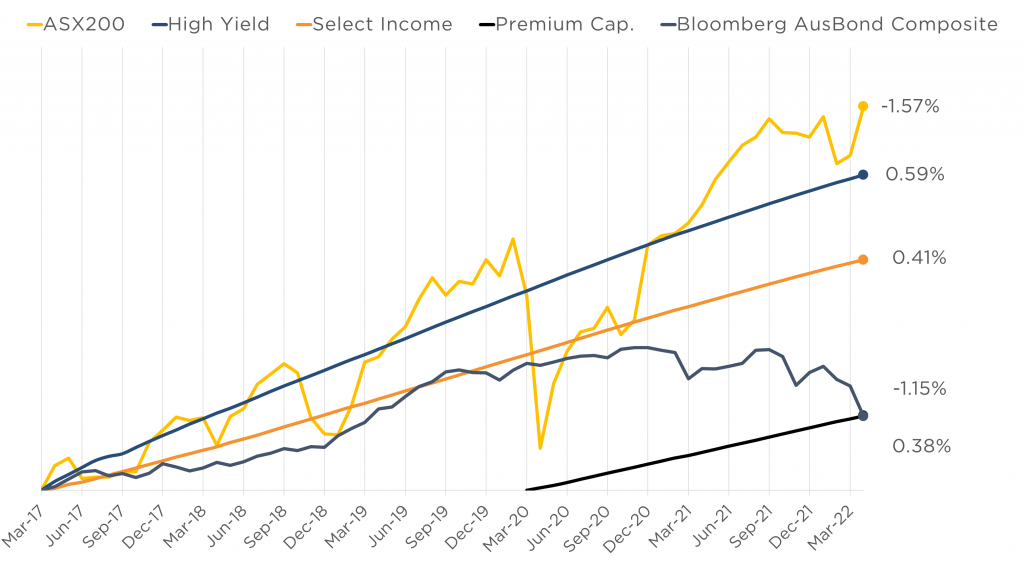 Loan originations this month were $6,977,000, with an increasing proportion being originated via our online origination portal.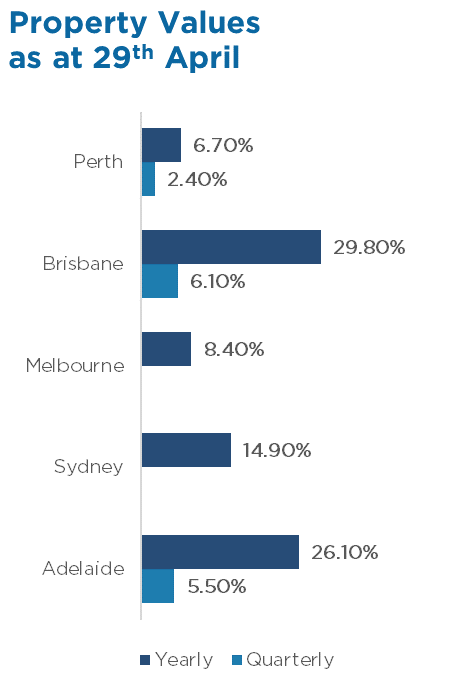 Aggregated property values across the country on a yearly basis have continued to grow (+14.50%), with the highest performer being Brisbane (+29.80%), followed closely by Adelaide (+26.20%) once again.
Source: CoreLogic
The statistics from the next several months will be interesting with the Reserve Bank expected to start increasing rates next week; however, this may be delayed until June, pending the upcoming federal election.
This is an excerpt from our monthly Investor's Update.
For more information and charts download the full newsletter here.