ASCF's primary focus is and always will be capital preservation first and foremost. Since inception in 2016, we have been careful managers of all our investor's funds, with no investor ever incurring a loss on any investment in any of our funds, a record we are very proud of. Whilst our targeted distribution rates are reviewed monthly, at this stage we are not seeing an increase in lending rates across the competitive landscape in which we operate however we do believe this will come over the next several months.
At the point, we do see an increase in lending rates we will certainly look to increase investor rates on the basis we are able to operate within a margin of safety in terms of the spread to ensure that our investors are well cushioned as interest rates return to more normalised settings from historical lows.
Our loan originations across our origination channels remain strong however we have recently adopted a more conservative stance with respect to our loan terms and LVRs until such time as we have clearer visibility of the impacts on the economy and more particularly property prices during the current monetary policy tightening being undertaken by the Reserve Bank. Being a short term lender with an average loan term of 6 – 9 months has always been a competitive advantage for ASCF particularly when property prices adjust. This is because almost 60% of our loans are in a loan term of 6 months or less and over 98% in loans with a term of 12 months or less. If property prices do adjust from historical highs the security position across our loan book also adjusts to factor in the change as existing loans are repaid and new loans are originated at current valuations.

The unit price across all three of our retail funds remains stable at $1.00. All monthly distributions have been paid in full for the month of June.
Aggregated property values across the country on a monthly basis have slowed marginally, (-0.80%). The highest performer this month was Adelaide (+1.30%), followed closely by Perth (+0.40%).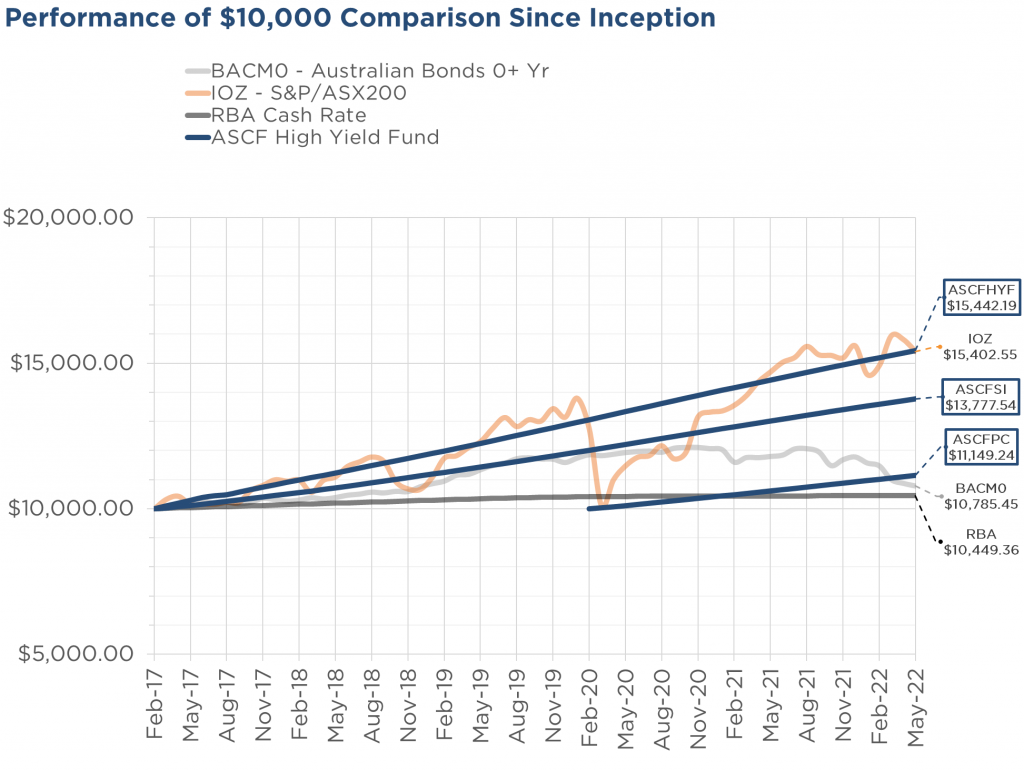 Our pooled retail investments are at $215,895,011.43 as of the 30th of June and new investments remain steady as we enter the new financial year. Loan originations this month were $19,173,000 with an increasing proportion being originated via our online origination portal.
This is an excerpt from our monthly Investor's Update.
For more information and charts download the full newsletter here.