This month, the ASCF staff supported food insecurity non-proft Dig In. ASCF has always believed in the power of volunteerism. As a platinum partner for Dig In, we made good on our values serving over 100 of Brisbane's homeless warm meals and blankets. Thank you to all the staff involved, and thank you Dig In for the wonderful opportunity.
Our pooled retail investments have remained stable at $216,230,496.43 as of the 31st of May and new investments remain steady as we near the end of the financial year.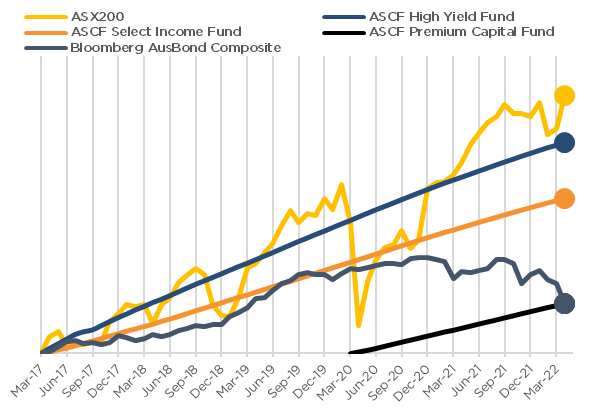 Loan originations this month were $13,603,402.30, with an increasing proportion being originated via our online origination portal.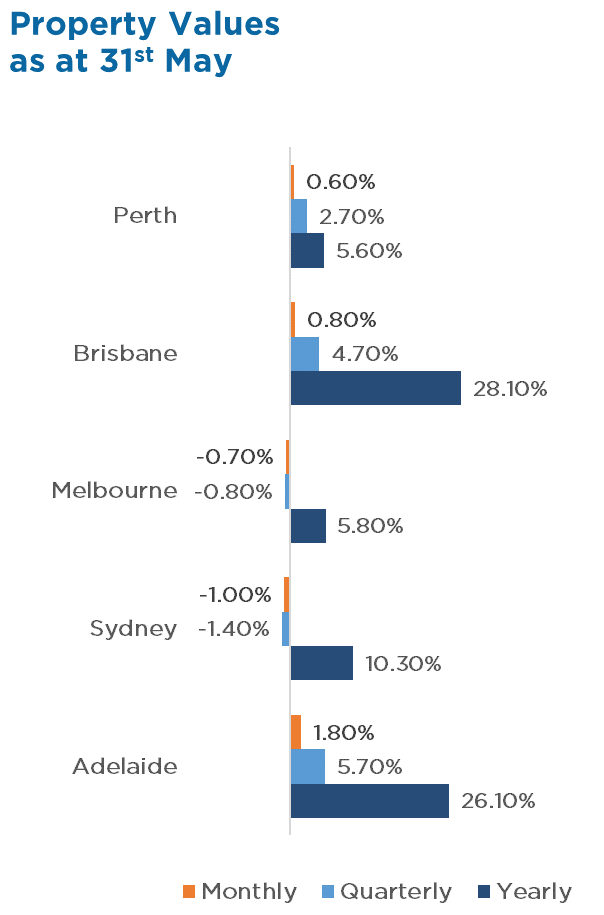 Aggregated property values across the five major capitals on a monthly basis dropped by -0.4%, with the highest performers being Brisbane showing +0.80%, and Adelaide at +1.80% both continuing to show growth. Sydney and Melbourne dropped by -1.00% and -0.70%, respectively.
Regional Australia has been shielded from the slight slowdown in housing values across the capitals.
Specifically, in Sydney and Melbourne, stock levels have been rising by +1.5% and +8.1% above average levels in the past five years. In Adelaide and Brisbane, stock levels are below average at -39.5% and -38.2%. These conditions weaken values in the former and significantly boost values in the latter.
With interest rates expected to normalise over the next 12 months, we anticipate continued softness in the Sydney and Melbourne property markets; however, we expect the impact to be limited due to a structural undersupply of housing across the country and unprecedented levels of international migration and investment.
Source: CoreLogic
This is an excerpt from our monthly Investor's Update.
For more information and charts download the full newsletter here.