Since our last update, recent announcements by some State Governments in the easing of restrictions have been a welcome positive sign. Should restrictions continue to be lifted across Australia during May, current reports suggest that economic impacts may be at the lower end of earlier forecasts.
Whilst the World Health Organization has announced that COVID-19 is a pandemic, the Australian Government Department of Health reports that currently Australia does not have widespread community transmission. The daily rate of new cases has dropped significantly with active cases now below 1,000. This appears to be in large part due to the pro-active management by Governments across the country.
Recent US economic reports cautiously suggest more optimistic economic recovery scenarios may take place in that country. Equity markets in the US and Australia have also rallied over the last week positively impacting sentiment.
We are closely monitoring property prices across our key Australian markets. As expected, Core Logic has confirmed new property listings were 28.7% lower than the same period last year as at the 19th April. The residential property market has thus far remained resilient as per the table below supported by historical low loan interest rates and the economic measures the Federal Government has put in place.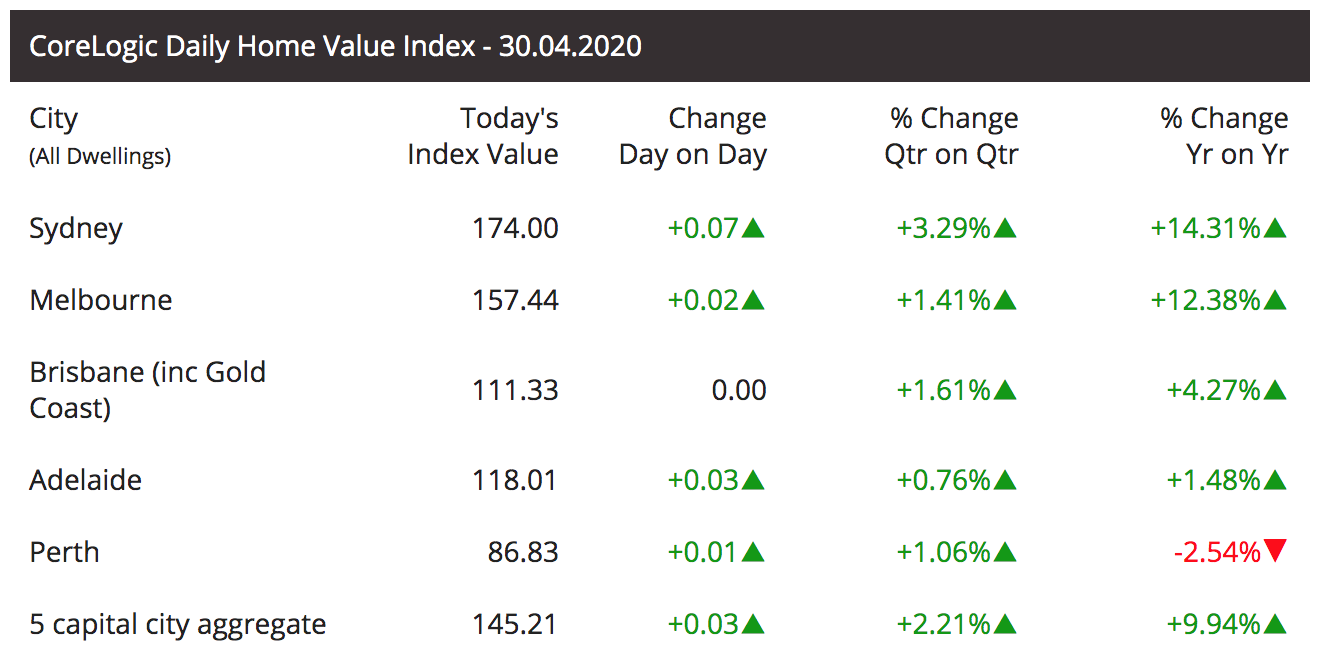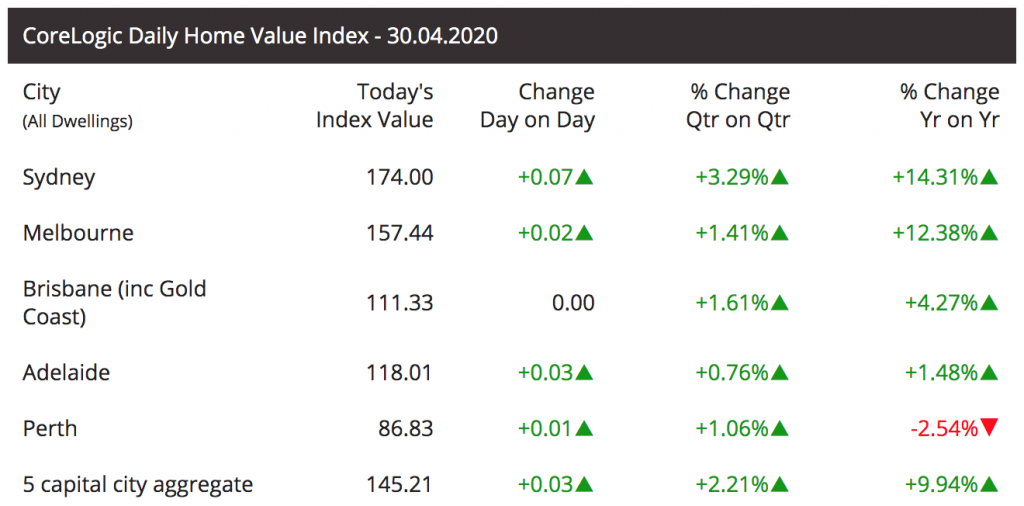 The unit prices across all our funds remain stable at $1.00 per unit and the average weighted loan to valuation ratio in each of our funds remains low.
At present we have noticed little impact on our business, loan arrears are in line with historical averages and loans are continuing to be repaid.
We continue to see an increase in new loan applications and we expect this trend to continue over the coming months due predominately to long processing lead times by the banks.
We do however remain cautious in the current environment and continue to maintain a high cash position across our funds with a view to conservatively deploying funds as the economic recovery from the staged easing of the lockdown gets underway.
This article appeared in our April 2020 Investor Newsletter – download the full newsletter here.