We are pleased to advise that ASCF has been appointed as a commercial lender to the AFG mortgage aggregator panel. AFG is the second-largest broker aggregator network in Australia with 2975 accredited brokers. The addition of ASCF to the AFG panel combined with our existing panel lender status on the Finsure aggregator network now provides ASCF with direct access to over 4000 mortgage brokers representing a quarter of all Australian brokers.
The outlook for new loan originations is therefore overwhelmingly positive and we look forward to working with AFG and their brokers in servicing their client's needs. Click here to view the AFG – ASCF Press Release.
Since our last update, most state governments have continued to reopen the economy with restrictions being eased.
The easing of restrictions has resulted in businesses in the retail and hospitality industries reopening.
Queensland, New South Wales and South Australia have all entered their second phase of recovery and appear likely to follow in the footsteps of Tasmania, Western Australia and the Northern Territory and begin phase three in early July.
While Queensland and New South Wales continue to see low numbers of active cases (as at the time of writing this article, Queensland has 2 confirmed active cases, and New South Wales has 7), Victoria's recovery may require more time. An increase in new confirmed active cases has resulted in Victoria contemplating a return to stage 4 restrictions. However, on a positive note, many state borders are reopening in the coming weeks.
Recent data from CoreLogic shows steady improvement in both auction clearance rates and total auctions with a 64.5% clearance rate across the 1,424 auctions for the weekend ending 28th June, up from 62.9% and 1,295 from the same weekend last year.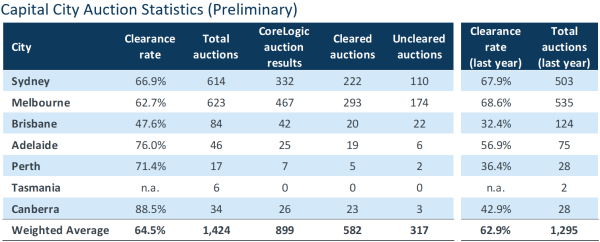 We are seeing an increased number of high-quality loan scenarios and whilst we are positive that the reduction in active cases across most states will increase economic activity further, we remain cautious in the current environment and continue to closely monitor property market conditions.
This article appeared in our June 2020 Investor Newsletter – download the full newsletter here.